Best of
Published on June 12th, 2014 | by Adrienne
0
World Cup Drinking in New York
The World Cup kicks off on June 12 and bars across the city will be screening games and serving up all kinds of special cocktails. Since the national spirit of Brazil is cachaça, it's only fair for that beverage to feature prominently in your beverage line up for the next few weeks (at least). Lucky for you, cachaça is delicious and makes for some pretty awesome summer day drinking. Also lucky for you, two great cachaças – Leblon and Avuá – have teamed up with bars and restaurants around the city to offer beverage specials throughout the games. Leblon will also be handing out all kinds of swag, from inflatable soccer balls to Caipirinha-flavored chapstick and beyond.
Check out the full line up of Avuá World Cup Events here, and get the full list of Leblon events here.
You can also learn more about Avuá Cachaça – a Dipsology favorite – in this week's Spirit Spotlight.
Where to Watch the Kick Off:
Downtown, laid back vibe: Mother's Ruin, a perennial favorite, will be showing the Brazil vs. Croatia match and serving up caipirinha slushies made with
Avuá Cachaça
. Can you say "yes please"?
June 12, 4-7pm, 18 Spring Street between Elizabeth & Mott.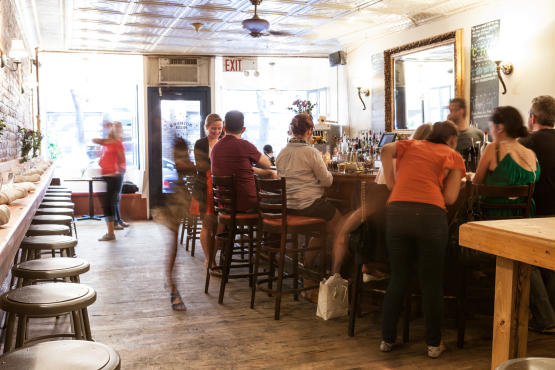 Midtown, hyped up vibe: Leblon Cachaça sponsors this party at the Summer Garden & Bar at Rock Center Café, where the New York Red Bulls (that's a soccer team – yes, we have one) will be on hand, the game will be broadcast on 6 enormous outdoor TVs and there will be lots of fun Leblon swag.
June 12, 3-7pm, Rockefeller Center
Where to watch everything else: 
Casa: Head here for traditional Brazilian drinks & snacks, featuring 
Avuá Cachaça
 caiprinhas. They will be showing all games throughout the World Cup, including USA vs. Ghana on Monday, June 16, 5pm – 8pm, and USA vs. Portugal on Sunday, June 22, 5pm – 8pm. 
72 Bedford Street at Commerce Street 
Ba'sik: With their outdoor patio and top notch cocktails, this will be the perfect place for afternoon lounging during the World Cup.  Ask for the 
Queridinho Avuá Cachaça 
cocktail, made with hibiscus, mulling spices and lime. Go here to watch USA vs. Ghana on Monday, June 16, 5pm – 8pm. 
323 Graham St, between Metropolitan Ave. & Devoe St. in Williamsburg 
Sweetwater Social: 
This underground cocktail den will be showing all the World Cup games on the big screen and featuring an entire menu of 
Avuá Cachaça
 cocktails created by our friend, former pro soccer player and partner in both Sweetwater & Avuá, Justin Noel. 
643 Broadway on the corner of Bleecker Street 
David Burke Kitchen:
With an expansive SoHo garden, this upscale venue is offering more Avuá Cachaça cocktails and the people watching will be as much of a draw as the soccer matches. Go here to start your weekend off right for the Spain vs. Netherlands match on Friday, June 13 starting at 3pm. 
23 Grand St, between Thompson St & Avenue of the Americas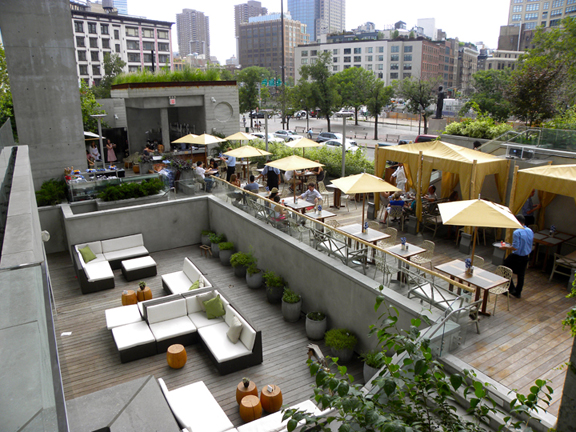 Featured Photo: Societe Perrier